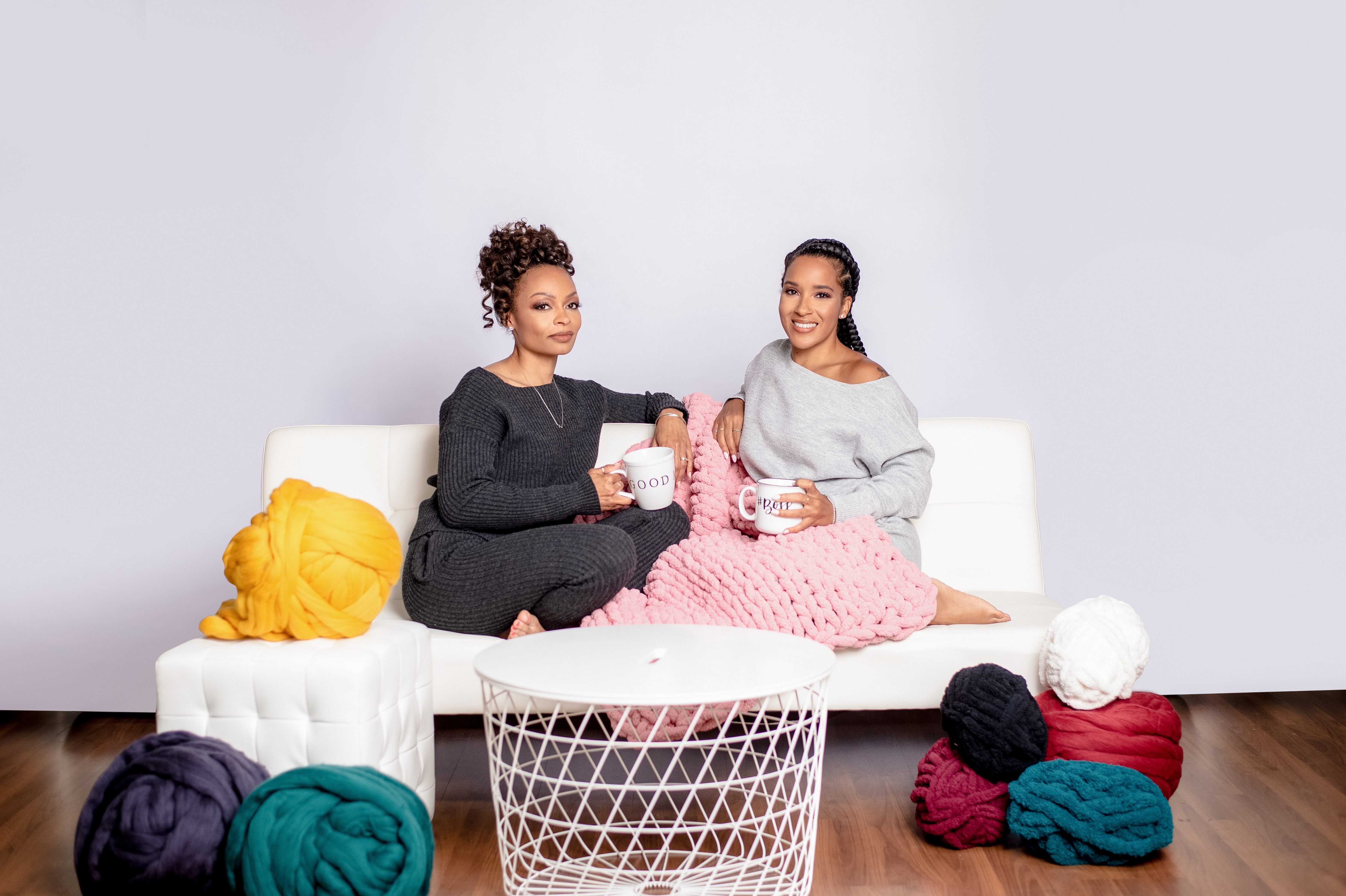 We are a women owned and black owned business. Two besties who unknowingly fell in love with crocheting decided to share their talents with the world.
Comfy Sorts has locations in Virginia and Florida. We offer a variety of handcrafted chunky and jumbo blankets made from chenille yarn, 100% merino wool and cotton. Founded by LaTasha and Shavonne, two besties who grew up together in Huntsville, AL. After spending years playing with Barbies and climbing trees, they each went their separate ways on to two completely different paths. So many years passed before they reconnected, but when they did it was like they never left each other. Although so much had changed between the two, one thing they both had in common was their love for crocheting and passion for entrepreneurship.
ABOUT SHAVONNE
My love for creating actually started because of my beautiful bestie, LaTasha. She showed me one of the blankets she was making at the time and I was inspired to make a one for my neighbor for her birthday. The process of making the blanket was crazy therapeutic and on top of that, it ended up being a hit and my neighbor loved it. The rest is history! A bit about me; I'm a mother of 4, wife, Army Veteran, and budding entrepreneur.
ABOUT LATASHA
Hey there! It's me LaTasha, the other half of Comfy Sorts. Let me first be honest and say that blanket making or even blankets has never been an interest of mine. It's actually kind of funny. I started teaching myself how to make blankets simply because I was bored. Yup, bored. But why blankets and not, say uhm bracelets? Well, I was inspired by my aunt who is an absolute genius at crocheting blankets, hats, gloves, sweaters and pretty much anything you can wear. That's how my love for making blankets began. Once I learned to make these beautiful blankets through lots and lots of trial & error it became more therapeutic for me, and I even felt a sense of accomplishment after every blanket was complete.